Anita Recommends - Fine Design, LLC Estate Sales, Moving or Downsizing
Friday, August 03, 2012
I understand how it feels to be transferred to South Bend, In...I have been! In 1985, when it became clear to my husband and myself we would be relocating, I experienced all the emotions that transferring people go through. I felt scared, excited, and very curious about everything South Bend area had to offer...schools, housing, activities and employment. Remembering those feelings, I've made a commitment to give my clients outstanding service.
That's why I am recommending Bronwyn Stoner the owner of Fine Design LLC.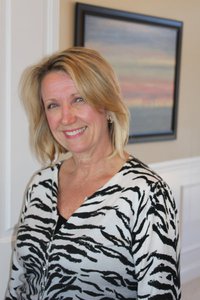 Bronwyn Stoner owner of Fine Design LLC understands the trauma related to moving downsizing or having to empty the contents of one's home or place of business. Their goal is to make this transition as easy, secure and stress free as possible, while focusing on the positive end result.
Fine Design LLC offers over twenty years of professional interior design experience with extensive knowledge of remodeling, redecorating, space planning, furnishings and staging.
Fine Design LLC services include Estate Sales, Appraisal Services, Overall Moving Plans, Whole House or business liquidations for seniors, person's downsizing, relocating or going out of business.
They also offer free consultation.
Here is an brief outline of the Fine Design LLC approach.
Develop an overall plan
Evaluate items to liquidate or keep for the relocation
Customize a floor plan for the new location, select existing items and identify new items that may be required for the new location.
Arrange for the disposal of items that may have significant value, including but not limited to, jewelry, fine art, antique furniture, china, silver, collectibles, automobiles, vehicles and real estate.
Sort through and tag items for an estate sale. Create advertising information for public announcements and email notification for existing client list of regular followers of tag sales.
Arrange for the final disposal of unsold items. Arrange for a final cleaning of the property, updating to get it market ready if needed.
Each situation is unique and will be personalized to meet the client's needs and expectations. A written estimate of the job will be provided before the client is required to submit a payment.
You can contact Bronwyn on Facebook.