Before We Begin the Home Search Process...
Tuesday, October 04, 2011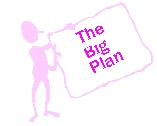 Review your financial position to determine the price most suited to your ability to pay and comfort level. Pre-qualifying will help you in the following ways:

Interest rates are usually locked in for a set period of time. You will know in advance exactly what your payments will be on offers you choose to make.

You won't waste time considering homes you cannot afford.
You can select the best loan package without being under pressure.
Seller may choose to make concessions if they know that your financing is secured, and this may make your offer more competitive.

Estimate purchase costs and explain them in detail.
Explain financing alternatives to help you select the one best suited for you.
Discuss home styles, availability, location, schools and any specific features that you desire.
Explain the Offer to Purchase Agreement in detail, as well as the Multiple Listing Service (MLS).
Prepare a market report, pricing recommendations and an estimate of equity from the sale of your present home, if applicable. Provide you with information on all properties currently for sale, including new and pre-owned homes, single family homes and condominiums or villas.
Dear Anita, Thank you so much for all of your time & efforts in helping us find our home. We truly appreciate everything! (especially all of your patience with Kelin & I early on.) Your determination and the way you treat people certainly make you the best out there!!! Thank you for everything! Sean, Lori & Kelin