Follow Anita Hildebrecht On Twitter
Friday, May 08, 2009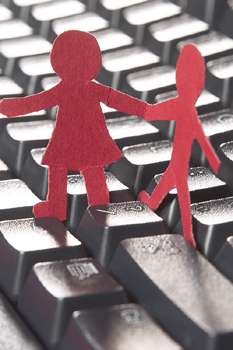 I'm going to take the plunge and start immersing myself in the newest Internet Social Media 2.0 tools. One of the tools getting a lot of buzz on the Internet these days is a simple social networking tool called Twitter.
With Twitter you send out or "tweet" a short 140 character message about whatever you want. 140 characters is not a lot of space to say something and that's the point and what has made Twitter the latest sensation on the web. I must admit I'm not exactly sure if I need to jump on the Twitter bandwagon but I want to learn more and there is no better way than to just jump in and get started.
My goal is to stay current with the newest technologies for the clients I serve. If Twitter can help me to serve and engage you on a more personal level I'm all for it. Twitter does seem like a simple way to stay connected. Here are a few of the possibilities off the top of my head I might use Twitter for.
As a Real Estate agent for over 20 years I've traveled most everywhere in the Michiana area. I know where most of the hidden treasures are buried like great restaurants, unique stores and interesting places to relax and have fun. I'll send out a short "tweet" when I run across a place of interest I think you might enjoy checking out.
New favorite real estate listings with links to pictures and information.
Links from current Real Estate news and information I think will help you either purchase a home or sell the home you have.
My favorite recipes and other personal tips and tricks I have learned over the years on various topics of interest. Hey, why Twitter if you can't have share with each other and have some fun with it.
Maybe I'll even let you take a peak behind the curtain of what goes on in the world of Real Estate on a day to day basis.
So if you're looking for a creative way to keep up with the real estate market in the Michiana area why not follow me on Twitter. If you're not signed up yet it's a piece of cake. Just follow the instructions and you'll be sending out "tweets" of your own in no time at all. I'd love to follow you on Twitter and stay up to date with what's going on in your world as well.