Importance of Indiana Homestead Deduction
Tuesday, November 27, 2012
If you own a home and pay property taxes you probably understand the importance of your Indiana Homestead deduction.
I did a quick 2012 tax bill calculation, both with and without the Homestead deduction, using this convenient Indiana tax bill calculator. If you have never done this you should. It will give you one of those warm fuzzy feelings you used to remember opening presents on Christmas morning.
Here is an example of how much your Homestead deduction is worth here in St. Joseph County Indiana. If you click on the images they will magically get bigger :-).
Indiana Property Tax Bill Calculation Example
Without

Indiana Homestead Deduction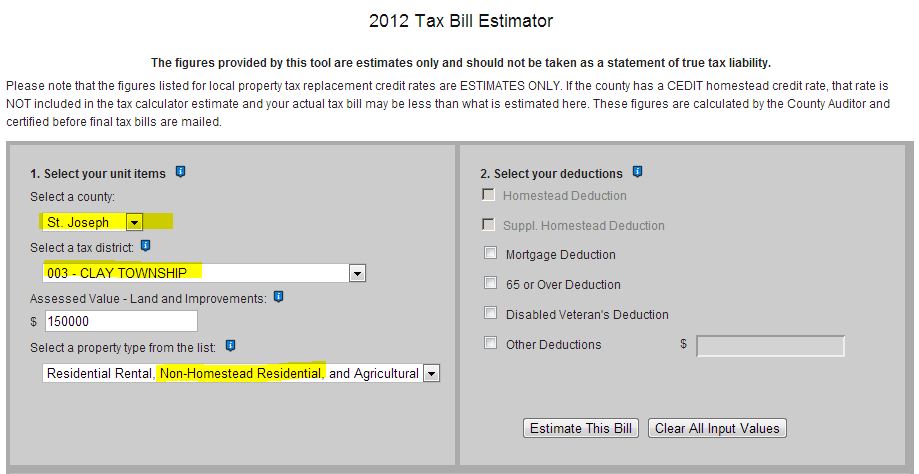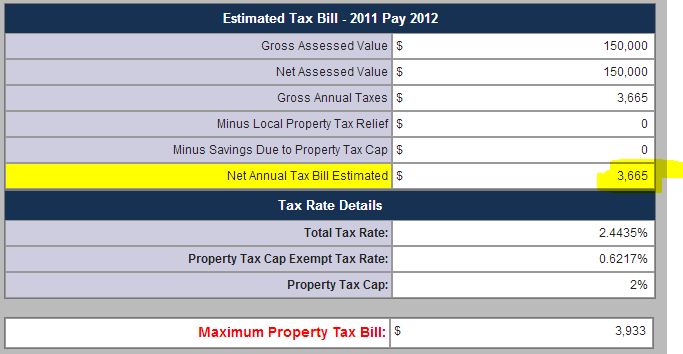 With

Indiana Homestead Deduction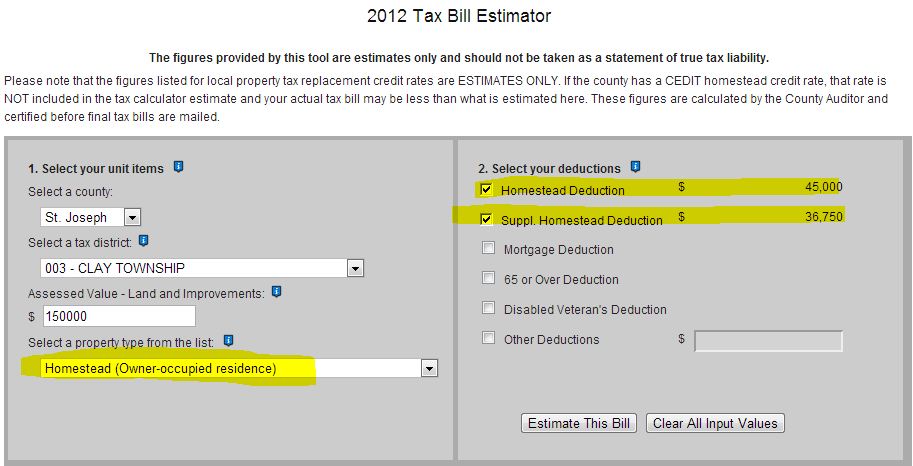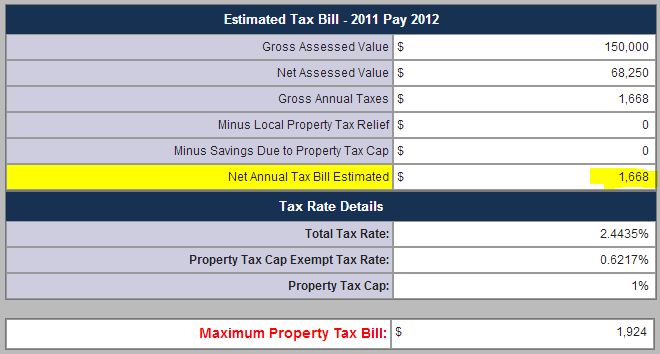 So the bottom line is that for a home assessed at $150,000 in St. Joseph County's Clay Township you are looking at a property tax bill of around $3,665 WITHOUT a Homestead deduction. That same property tax bill WITH a recorded Homestead deduction would be approximately $1,668 or a difference of almost $2,000 in property tax.
Yikes!!
Try it yourself. First search for the assessed value of your home here. Then plug that value into the Indiana 2012 Tax Bill Estimator.
Oooh, it'll feel so goooood. That is if your Homestead deduction is recorded. If it isn't, run don't walk, to the St Joseph County City building located at 227 West Jefferson Boulevard South Bend, IN 46601.
Then give me a call (574) 298-1978 and say "thank you." :-)