Relocating? Call Anita Today!
Relocating? Call Anita Today!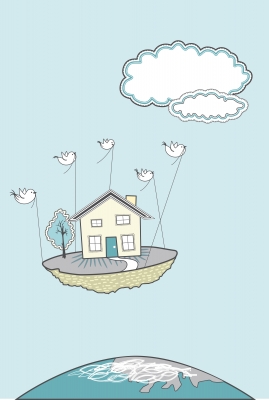 SPECIALIZING IN WATERFRONT PROPERTIES, HORSE FARMS, CORPORATE RELOCATIONS AND NEW CONSTRUCTION!
Serving Granger, South Bend, Mishawaka, Elkhart, Niles and Edwardsburg.
I understand how it feels to be transferred...I have been!
When it became clear to my husband and I that we would be relocating to the Michiana area, I experienced all the emotions that transferring people go through. I felt scared, excited and very curious about everything Michiana offered in housing, schools, activities, and employment. Remembering these feelings, I made a commitment to myself that I would give my clients outstanding service and information necessary to help the transfer be a smooth one.
​And I've been doing just that since 1986! The majority of my business is helping people who are arriving or departing from our community. I have a unique perspective on how to work with relocating families. I do more than offer to find them a home; I guide them through every step of the relocation process with the empathy that comes from having been there.
​If you are considering a move to Michiana, and would like to know more CALL (574-298-1978) OR EMAIL ME FOR YOUR FREE NO OBLIGATION RELOCATION PACKAGE.
​How I can help you:
​I regularly participate in relocation meetings, seminars, conferences and conventions across the nation. I am experienced in handling corporate relocations as well as individual relocations both moving into the area and moving out of the area. Working with families who are relocating is a specialization in the real estate profession. I will help you into my area as smoothly as possible.
Families who are new to the area...
...generally have concerns and questions beyond those of local buyers. Requests commonly include: school information; family neighborhoods; proximity to work. Additional requests often include: new construction; acreage or large yards; water properties; wooded lots; and areas which have the greatest growth. I can provide you with all this information.
​I maintain files on the school system...
...I can supply information on trends and recent sales prices in each area.
I can arrange for you to speak with...
...a local mortgage broker, Appraisal Services, Estate Services, Contractors and Vendors in person or by phone, to answer any financial questions and to conduct a pre-approval for your preferred price range. If you go one step further and obtain a letter stating your approval, you become as good as a cash buyer. Sellers will view you as being a better buyer.
Indiana has buyer agency.
Therefore I will represent your interest in locating real estate to purchase, when you buy, I will be compensated by receiving a percentage of the commission paid by the seller. You will not be responsible for paying any fee. You will be given RE/MAX 100's "Office Policy for Home Buyers" to read and sign authorizing RE/MAX to act as your agent. This form must be reviewed and signed prior to looking at homes.
Indiana does have a Seller's Real Estate Disclosure Form that must be filled out completely by the seller. However, if the seller is untruthful, your only option is to find an attorney. Therefore, it is very important to have inspections and also for you to look over the home as closely as possible. Common inspections in my area are water (coliform, nitrates, and lead), septic (opened and inspected) plus a bio-mat boring in the field system, wood destroying insects (termites & carpenter ants), radon, and a whole house inspection (general and structural). You can also do individual electrical, plumbing, roof, etc. These inspections will run between $500 and 700, depending on the size of the home.