Map Search - Quick and Easy
Wednesday, March 28, 2012
We updated our default search landing page. It should be easier to start your search. Here's what you do.
From our home page click "Search Listings"

You will be taken to the search map page below showing homes between the default settings of 150,000 min and $350,000 max.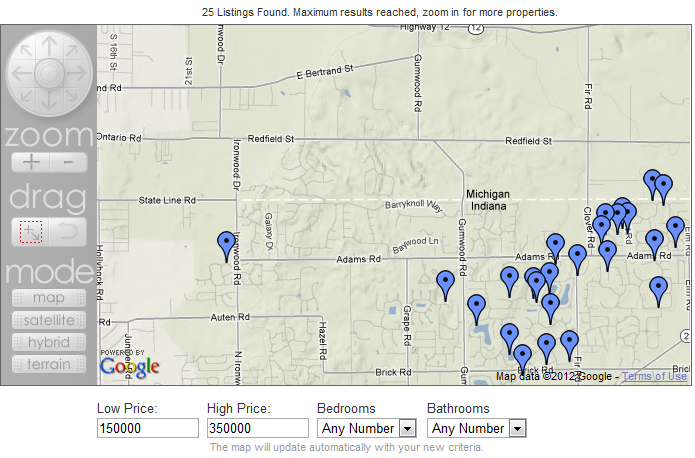 Here's the cool thing. As you change default search criteria or move the map the pins on the map automatically update. It's quick and easy! If you wan to move the map just click your left mouse button, hold it down and drag. That's it.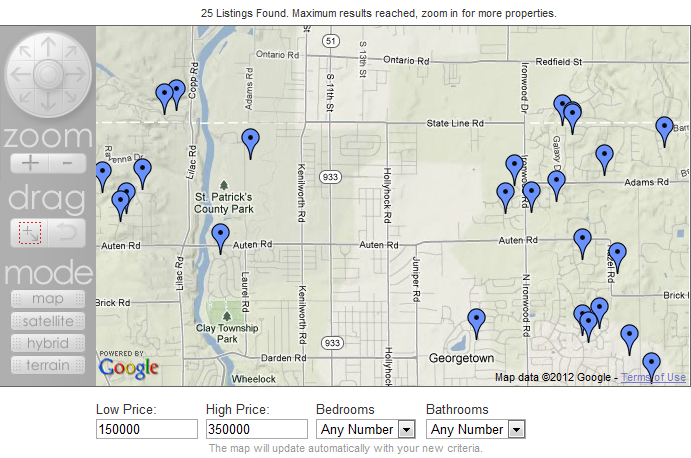 So test it now for yourself and let us know what you think.